Blog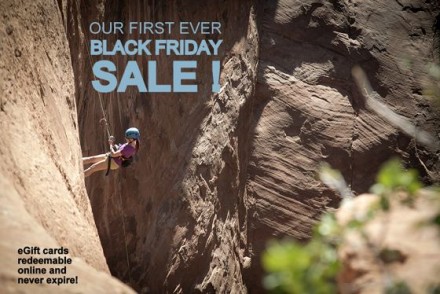 Give the gift of adventure and save!
eGift cards available ONLINE
11/29 at 25% off!
Cards can be redeemed online or over the phone and NEVER expire.
Balances are tracked by our system and can be checked any time.
So what will it be? Another boring gift that gets lost in the shuffle
or fun and memories to last a lifetime!
We are happy to share the news that TripAdvisor has named Red River Adventures a certificate of excellence winner for 2013.
Since 2007 our customers have been sharing their thoughts about our incredible trips on TA. 7 years, over 200 hundred reviews and 5 stars later we couldn't be more happy to have received the recognition from the site itself.
A great way to spend 1 minute. Watch and be inspired.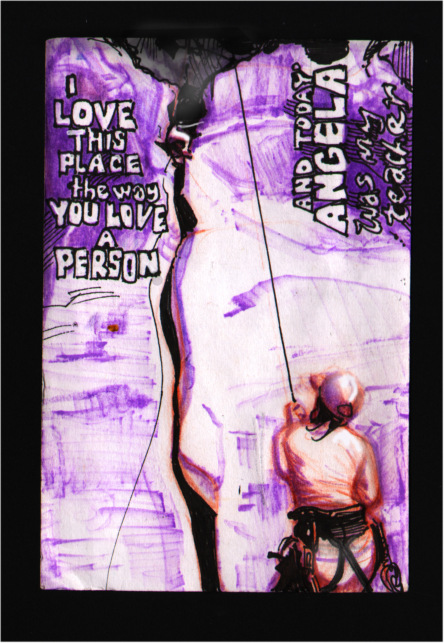 We recently had the pleasure of spending some time with the talented artist and returning guest, Cynthia Martin. She joint us last year on a Moab rafting trip. Impressed with the Fisher Towers section she returned this spring to pass some time hiking and Rock Climbing in the Moab area before returning later this August with a group of friends. She is best now as a comic book artist and  illustrator. I couldn't be more happy that she took the time to do this piece.
We've been working on video of our adventures and here's preview of what we've got for our Morning Glory Canyoneering trip.
This spring we were tapped to help Sperry put together some video for the new Son-R shoes. This video shot on the Fisher Towers section is the result.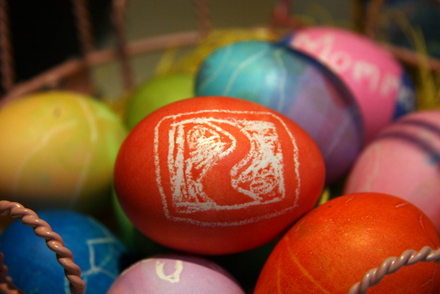 We are in our 5th week of operations for the 2011 season and it has been fantastic. It's starting to warm and the Colorado and Dolores rivers are rising.  Utah rafting near Moab is already off to a great start.
So far this season our returning guides have busy. We have had rock climbing clients summit Ancient Art, rafters enjoy our Fisher Towers overnight and day trips and rapelled through our Morning Glory Canyoneering route. The rest of our full time staff of 17 is slowly returning from winter's spent exploring skiing, grooming, rafting in warmer locations, mushing dogs and seeking higher education. Guides re-training is the first week in May and after that it is full tilt adventure.
So on this Easter Sunday I just wanted to take a second to wish everyone out there who might see this a happy Easter and a great summer.
After a bumpy start with a very cold wet November and a warm and dry December the Utah Ice season is finally off and running.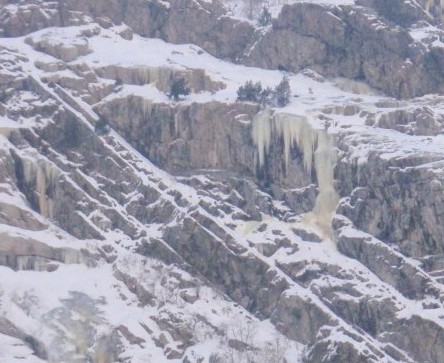 I spied this at the very bottom of Little Cottonwood Canyon and hadn't ever remembered it forming. A quick look at Mountain Project yielded no information. I knew that another nearby small flow had been FA'd in a recent winter. Protected by some mixed climbing I thought we might have a shot at doing a new route.
I had a partner lined up for Saturday so Friday afternoon I hiked to the ramps that led to the base of the pillar.  There were no other tracks and on my way out I covered mine. There were still a few hours of daylight left and I didn't want to get scooped.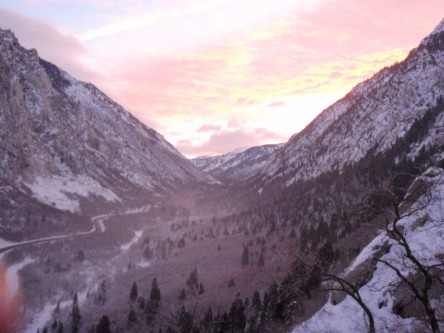 6AM is always a tough time to get out of a warm bed. Especially to go hike in the dark and stand in the cold but the sunrise found us at the base of the rock and within a short mixed pitch to the base of the Ice.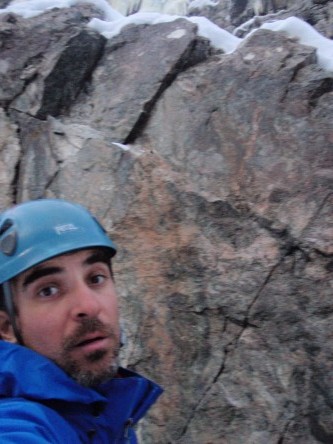 Easy but insecure slabs went down fairly easily and I was at the base.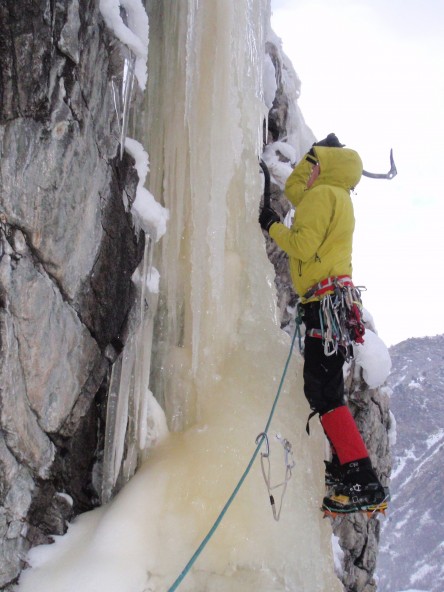 Nate lead the pillar of beautiful yellow ice to the trees that we planned on rappelling from and……. that had slings from a previous ascent.
No new route but a fine adventure on new (to us) ice and a great way to start the day.
I just got the first 2011 stream flow forecast and things are looking great. The drainages that provide water for our Utah rafting trips received 150% of average snowfall in December which means that even if we have an abnormally dry month stream flows will be at least normal. If we stay in this storm track the forecasters are talking run off levels not seen since 1997, way above normal.
What does this all mean.
First, our Dolores River trip will be incredible April thru early June. The Dolores is one of my favorite river runs. Technical rafting in a desert setting is not the norm. The Dolores serves this kind of rafting up in buckets.
Second, the Fisher Towers will be incredibly fun and really big. Don't let this put you off. This section is easily customizable buy simply either missing or hitting the big features encountered along the way.
Third, Cataract Canyon will be huge in May and June. One of natures spectacles, the rapids on this trip are some of the biggest in N. America.
No matter if you have 1 day or a week we have a trip for you and it looks like this is going to be a year to remember.