Things to Do in Moab with Kids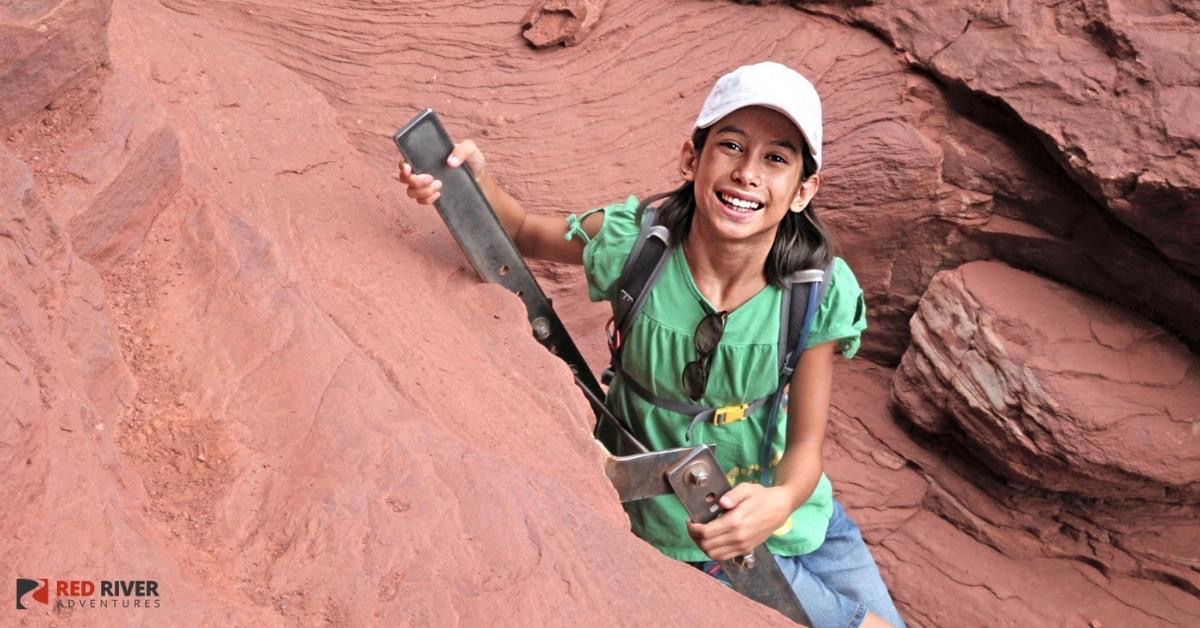 If you're looking for an outdoor adventure with the whole family, look no further than Moab, Utah. With world-renowned hiking and biking trails, stunning red rock formations, and plenty of activities for kids, Moab is a great destination.
Guide to Visiting Moab with Kids
Here's a list of some excellent Moab family adventures, facilities, leisure activities, hotels, and dining options to help you build your itinerary for family fun and comfort. Choose a guided tour for family hikes in the Moab wilderness areas and leave it to your guide to make sure you don't miss any exciting points of interest in Utah's natural wonderland.
Moab Adventures for Kids
For parents who want to give their kids and themselves a profound experience of nature's splendor, a family-oriented visit to the wilderness of the national parklands in Utah is perfect:
Family Hike in Arches National Park: Numerous short easy hikes in Arches National Park are appropriate for children, offering a lot to see in comparatively small areas.
Kid-Friendly River Rafting: Rafting in Moab is a delightful way to spend a day on the water with the family. Kids must be at least 5 years old and weigh 40 lbs.
Off-Road Adventure: Driving the off-road trails is exhilarating for kids and parents alike! Rent a side-by-side vehicle in Moab to take in the exquisite views of Hell's Revenge or Poison Spider Trailhead.
Rock Climbing for all ages: Moab rock climbing is world class! Join Red River Adventures for a guided rock climbing trip. We also offer climbing instruction tailored to each participants ability level.
Zipline Adventure: Kids and adults engage in 3 hours of heart-racing zipline adventure. Six zip lines! See minimum body weight and age requirements.
Petroglyph Hunting: Hundreds of sites with indigenous rock art left by the native people who once populated the area. You can visit many located a short walk from your car.
Mountain Biking: Kids from age 5 can participate in some mountain bike tours. It's an invigorating and empowering way to enjoy scenic views.
Fun Around Town for Families in Moab
To complete your unique Moab family experience, enjoy some leisure time around Moab proper. There's an overabundance of kid-centered activities and entertainment options, such as:
Aquatic Center: Kids and parents enjoy refreshing hours of fun in indoor and outdoor swimming pools, water slides, and diving boards. Just off Main Street.
Discover Prehistoric Giants: Walk among colossal creatures that once dominated the world! Hours of engaging and entertaining indoor and outdoor activities and learning fun facts. Just north of downtown.
Kid-Friendly Lodging and Restaurants in Moab
There are so many great family hotels and kid-friendly dining options in Moab. The only problem may be narrowing down all the choices to pick just one hotel and the number of restaurants you'll actually have time to try while you're here. Here are a few popular options to start your search:
Moab Family-Friendly Hotels
Moab Redcliff Condos: Pool, free Wi-Fi, free private parking
Hoodoo Moab: Oversize parking, picnic area with tables
Aarchway Inn: Pool, hot tub, fitness course, free Wi-Fi, free shuttle services
Big Horn Lodge: Heated pool, free Wi-Fi, coffee maker
Expedition Lodge: Heated pool, free Wi-Fi, playroom
Hyatt Place Moab: Pool, restaurant, free private parking, fitness center, playground, on-site bar
Favorite Moab Restaurants for Kids
Zax Restaurant: 96 S Main St
Review: "Great food kid-friendly as well"
Jailhouse Cafe: 101 N Main St
"Kids build their own breakfast"
Moab Diner: 189 S Main St
Review: "Easy, quick family-friendly stop"
Trailhead Public House & Eatery: 11 E 100 N #2436
"Tasty burgers and salads in a cozy location!"
Pasta Jay's: 4 N Main St
Review: "Scrumptious Italian fare"
Book Your Moab, UT Family Excursion with Red River Adventures Today
Red River Adventures guides are certified through the American Mountain Guide Association, and are all highly qualified to take your family on a rock climbing, whitewater river rafting, or canyoneering excursion in Moab, UT. All our.
For information and booking guided adventure trips in Moab, Utah, call Red River Rafting Tours at 435-265-3782, or contact us online anytime!