Our Guides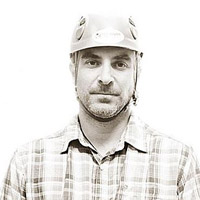 Carl Dec
Owner|Guide
Originally from the "Jersey Shore" Carl quit "Wall Street" and moved to Salt Lake City in September 1997 to, as his wife puts it, ski. After the first 100 ski day winter he discovered many other outdoor activities that Utah has to offer. Kayaking, climbing quickly became passions and in 2003 he started Red River Adventures and began rafting operations. Added Climbing and Canyoneering trips to the mix in 2005. Climbs rock, ice, mixed, alpine, ski tours and rafts with equal vigor.
Certifications: Licensed Utah & Idaho River Guide, AMGA Rock Instructor, AMGA Single Pitch Instructor,  AMGA SPI provider, AMGA Apprentice Alpine Guide, WFR.
Jason Thiemann
Manager|Right hand man
Born and raised in Nebraska, Jason moved to Utah in 2005 after graduating college. Since then he's spent much of his time exploring the desert Southwest and Rocky Mountains. An avid hiker, backpacker, mountain climber, and canyoneer, he's climbed over 100 mountains and scrambled through countless canyons. He spends his winters avoiding cold and snow, usually in the Mojave and Sonoran deserts.
Certifications: History nerd, Political junkie, literature snob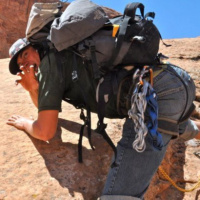 Ean Flannigan
Lead Guide: River, Rock & Canyoneering
Originally from New Hampshire Ean has been Moab Based since 2007. Equally at home on water, land or the dance floor Ean is a favorite with guests. Often mentioned by name in glowing online reviews Ean makes our trips fun. Responsible for RRA annual guides trainings Ean's technical skill set is only matched by his ability to make people laugh and enjoy all that Moab has to offer.
Certifications: Licensed Utah River Guide, ACA Swift water rescue, ACA Kayak instrcutor, AMGA Single Pitch Instructor, WFR.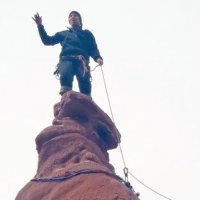 Adam Morrisett
Guide: River, Climbing & Canyoneering
Part of the Red River Adventures crew since April 2010 Adam showed, early on, the initiative it takes to be a great guide and trip leader by hiring and adding himself to our guides roster.
Canyoneer, river junkie, addicted to good music and great friends we are lucky he hired himself. Winters days are spent riding Wasatch Powder, nights in the cab of a groomer building features at Brighton.
Certifications: Licensed Utah River Guide, AMGA Single Pitch Instructor, ACA Swift water rescue, WFR & CPR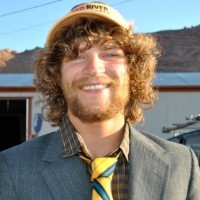 Cody Wharton
Guide: River
Born and raised in SLC, Cody has been with RRA since 2009. State Wrestling Champ, snowboarder, completed a 21 day trip through the Grand Canyon, twice. 1 of only 2 people who didn't swim.
Cody is one of our most talented river guides. Great with kids, young and old, an authority on the Fisher Towers section of the Colorado River he is a favorite of our guests.
Certifications: Licensed River guide, WFR, Completed SPI course.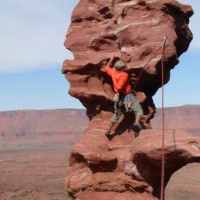 Morgan Lavery
Guide: Rock, Canyoneering & River
Morgan arrived in Moab with a desire to guide river trips and a diverse set of Tattoos.
Morgan has since become a talented rock and canyoneering guide and a fantastic instructor.  A talented, strong climber with and impressive technical skillset you'll often find him standing on the summits of our Tower routes.
Certifications: Licensed River guide, WFR, AMGA Single Pitch Instructor.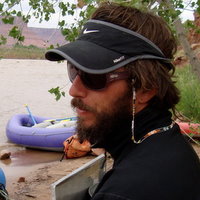 Josh Surkes
Owner Paddle Moab|Guide
Josh began working at Red River Adventures in 2008 after a brief stint in the real world clad in a suit and tie. After many successful summers running whitewater Josh, in connection with RRA, started Paddle Moab in 2012. Paddle Moab, Moab's first and best SUP company has quickly become the leader in small group SUP trips and whitewater instruction. Josh, his wife Abbie and daughter are happy to call Moab home year round.
Certifications: Licensed Utah River Guide, ACA Swift water rescue, WFR.