Playing With Matches In Moab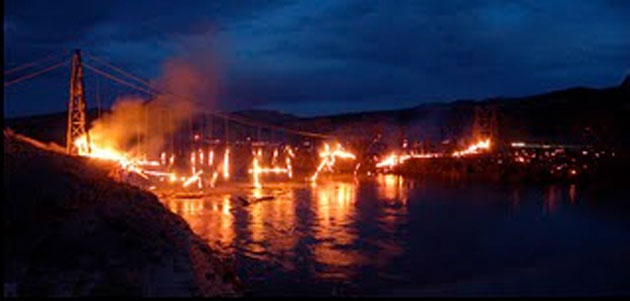 We've all been told that playing with matches is a no no. Hell, I've told my daughter that within the last month.
Now, courtesy of some children camping along the Colorado River at Dewy Bridge campground Moab has a concrete example and spectacular pictures of what happens when that rule is broken.
In early April a brush fire was started that subsequently engulfed the historic Dewey Bridge.
No longer will the Moab rafting community get to look out at the bridge that Mr. Dewey, a self taught engineer, built. So know that when driving in on senic byway 128 you think to yourself, didn't there used to be a bridge there? that there did indeed and your not going crazy.