Utah Rock Climbing, 500 Feet Of Fun
My 4th of July vacation happened in the early hours of July 6th. I went to Big Cottonwood Canyon, Mule Hollow wall and linked Down, Dirty, Doublecrossed, 5.7 430 feet and Implorien 5.9 200 feet.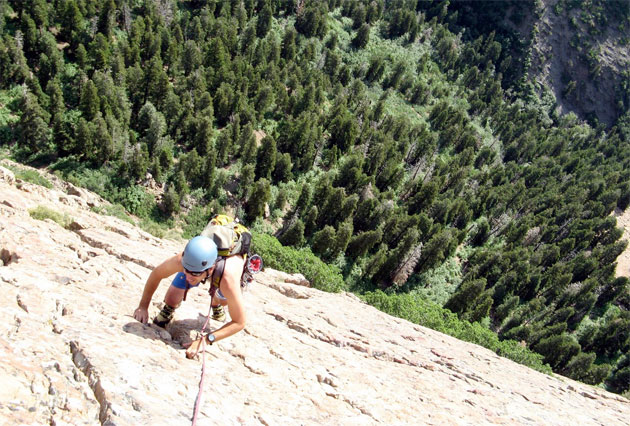 Up at 5:30 AM, meet Dan at 6 on the route by 7AM after about a mile and 1200 vertical feet of approach.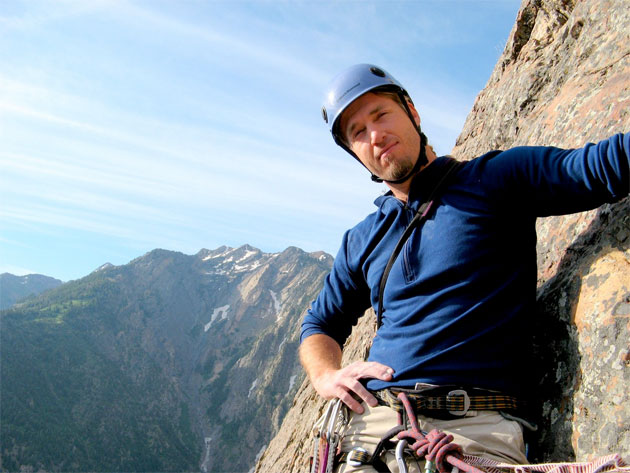 Sunrise happened some time during the first or second pitch. Beautiful rock and views of Stairs Gulch for the next hour or so keep us content and make the "evil StairMaster" approach worth it. 2 and a half double rope rappels gets us back to the ground. A short walk and we are heading up again on Implorien. More great stone and a trail of bolts gets us to the top and we rap. Back on the ground again we suck down some water, eat an apple and run out to the car.

6 pitches, 4 rappels, 2 miles, 2400 vertical feet of up and down approach and 4 hours and 27 minutes and we are back at the car. 4th of July celebration complete.

For the grade I don't think that rock climbing in the Wasatch gets much better.