5 Family-Friendly Activities in Moab, Utah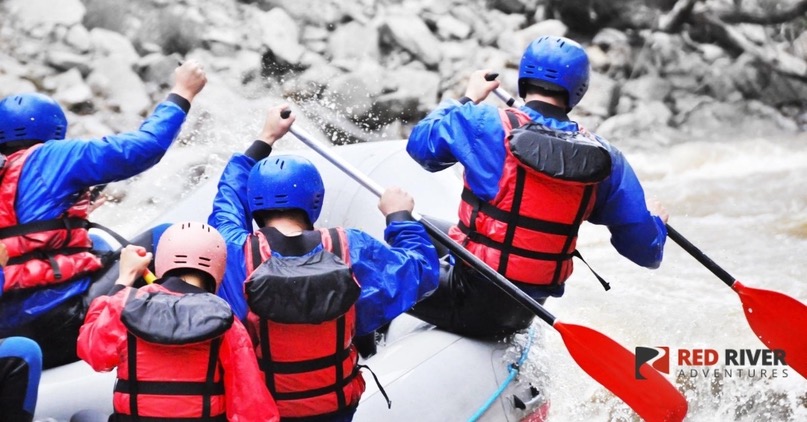 Moab Activities for Kids and the Entire Family
There is nothing better than spending time in the great outdoors enjoying Moab activities for kids and the family. If you plan a family-friendly vacation, consider visiting Moab, Utah to experience a range of exciting adventures and landscapes. Moab is famous for its rock formations, national parks, and dinosaur fossils. The place is nature at its best and presents perfect scenery to take away the grind of a hectic life. Here are the must-do activities you can do with kids of any age in Moab, UT during a family vacation.
Go Hiking in Arches National Park
One of the main attractions in Moab is the beauty of Arches National Park. Take your loved ones on a hiking trip to Delicate Arch, one of the largest freestanding arches in the Arches National Park. It is rated as moderate-hard with some steep and rocky sections, but only about 3 miles round trip. Other famous Arches hiking trails worth looking into include Double Arch, Fiery Furnace, and Landscape Arch. You can also just take a scenic drive through our Arches and Canyonlands National Parks and see the arches from the comfort of your own vehicle. You will experience a host of exciting features within this park, such as the Petroglyphs and the Wolfe Ranch Cabin.
Discover Dinosaurs at Moab Giants
You and your family can also visit Moab Giants. This is an interactive museum that features a 5D Prehistoric Aquarium, dig-out sites, a dino playground, and a dinosaur trail with 100 life-size dinosaurs. Take your loved ones through this historical journey of dinosaurs by watching a 3-D movie within the museum. This is an exciting, educational activity for younger children during Moab family vacations.
Hit Slick Rock Trail on a Mountain Bike
Moab is world-famous for the Slickrock Bike Trail. One of the great things to do in Moab is to experience the excellent mountain biking experience. Moab offers trails for any level of mountain biker from beginners to seasoned pros looking for the ultimate challenge. Beginners can take a short drive from downtown Moab to the Klonzo Trail System with short loops of varying lengths the match fitness and bravery levels of any family member. At dead horse point state park, there is the family-friendly intrepid trail system. Children can take on a smaller distance mountain biking while adults try the harder trail within the great pyramid.
Swim at Moab Recreational and Aquatic Center
The new recreational and aquatic center in Moab features a spectacular outdoor pool for children and adults alike. These outdoor pools are open between May and September, containing everything that can excite your children. For example, you can take your children to the smaller pools in the recreational center as you relax on a pool chair enjoying the fresh air.
Go River Rafting Down the Colorado River
Another exciting adventure in Moab entails river rafting. Experience class 2 and 3 rapids on the Fisher Towers section of the Colorado River for a half-day or full-day river rafting trip. Kids as young as 5-years-old and 40 pounds can enjoy this mostly scenic rafting trip, or we can take you off the beaten path and paddle out for an exhilarating ride for older kids and adults looking for a thrill.
Red River Adventures offers incredible adventure experiences that your family will thank you for and that no other Moab outfitter can match! In addition to White Water Rafting day trips, we also offer Guided Canyoneering in Moab Utah and Rock Climbing instruction for all ages. With Red River Adventures, there's something for the little adventurer in every family.
Unforgettable Moab Activities at Red River Adventures
When planning for a Moab family vacation or outdoor adventure, consider some of these exciting locations and popular Moab family vacation activities.
Contact Red River Adventures to book your next outdoor adventure in Moab, Utah!