A fine Saturday morning.
After a bumpy start with a very cold wet November and a warm and dry December the Utah Ice season is finally off and running.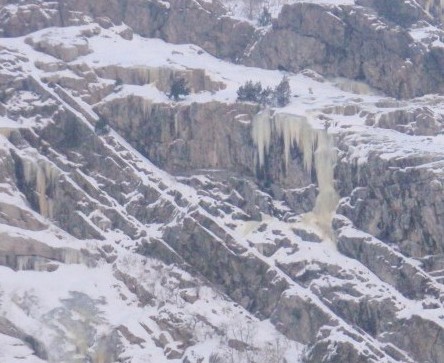 I spied this at the very bottom of Little Cottonwood Canyon and hadn't ever remembered it forming. A quick look at Mountain Project yielded no information. I knew that another nearby small flow had been FA'd in a recent winter. Protected by some mixed climbing I thought we might have a shot at doing a new route.
I had a partner lined up for Saturday so Friday afternoon I hiked to the ramps that led to the base of the pillar.  There were no other tracks and on my way out I covered mine. There were still a few hours of daylight left and I didn't want to get scooped.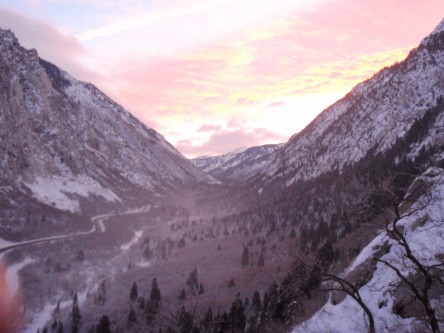 6AM is always a tough time to get out of a warm bed. Especially to go hike in the dark and stand in the cold but the sunrise found us at the base of the rock and within a short mixed pitch to the base of the Ice.
Easy but insecure slabs went down fairly easily and I was at the base.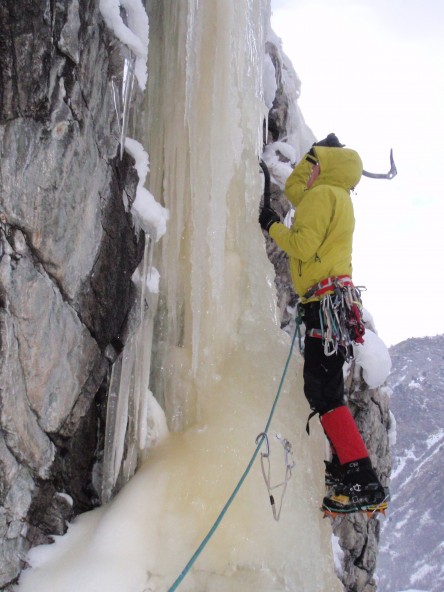 Nate lead the pillar of beautiful yellow ice to the trees that we planned on rappelling from and……. that had slings from a previous ascent.
No new route but a fine adventure on new (to us) ice and a great way to start the day.