Moab Rafting And Rock Climbing, Open For Business!
Well that's it. Winter's over.
It might be snowing where you are and admittedly is cold here but winter's over.
Our first booked trip is for March 31st which means that the 2009 rafting season starts in only a few weeks. To be ready for the 31st means that we start NOW!
Getting boats out, cleaning gear, making changes and improvements all the things that have to be done behind the scenes start now.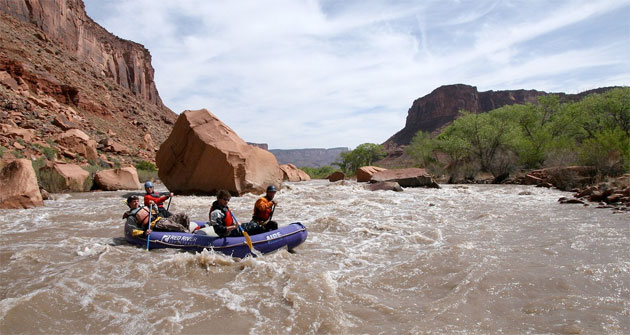 I know I keep saying it but this summer should be good. March 1st numbers are above average, 115% of normal, and with more snow predicted water levels should be great.
Reservations are ahead of last year and we've already sold out several dates in June and July.
With new rock climbing and canyoneering options guided by the same great people that take you rafting there's no need to look anywhere else for Moab Adventure.