Moab Rock Guides In Red Rocks
Longing for some warmer temps, long routes and easy climbing to shake out the cobwebs from a long winter I put together a last minute plan to head to Red Rocks for some fun.
3 days, 3 or 4 routes with an estimated 25+ pitches all under 5.9 were on the menu.
What unfolded was not in the plan at all.
Day 1
Rain.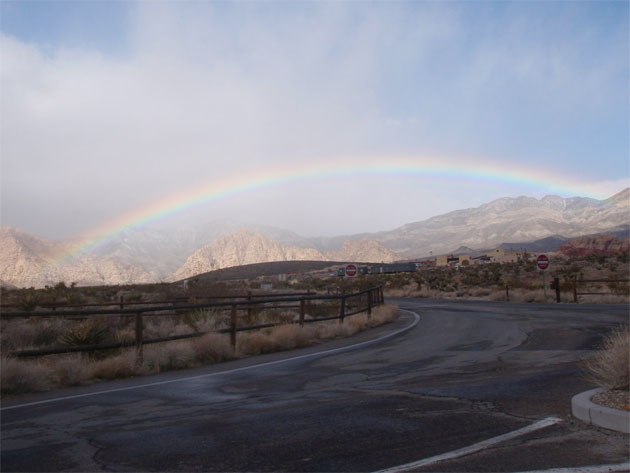 This although pretty is not something you want to see before heading out for a day of desert rock.
We did mange to get in a two pitch climb during the only break in the clouds.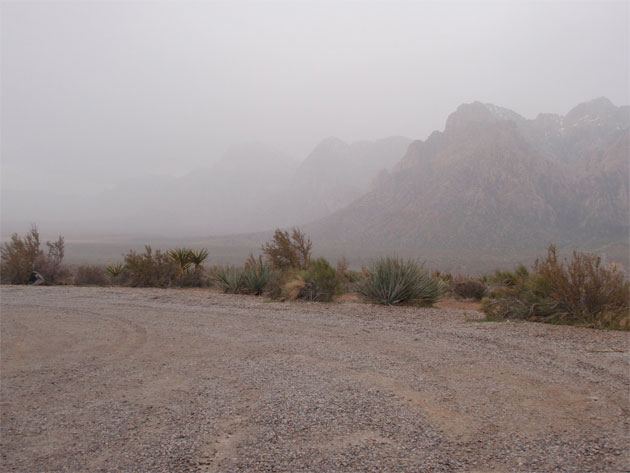 But then this moved in and we were shut down for good.
You might ask? What next. Well, being well trained and forward thinking outdoor professional we had of course brought along all the things you might need in an emergency. Food, water and adult beverages all laid in for just such a situation. Obviously there was only one thing to do, hit the emergency supplies, hard. Later deciding that shelter was in order we headed to the Bonnie Springs Ranch for food and beverages that didn't come from a cooler. After much food and drink, meeting Bonnie and seeing freinds who live in Vegas it was time to go, they were closing. Closed a bar in Vegas…enough said.
Pitch tally 2
Day 2
Not so much….and no pictures.
After a rather long nap in the Pine Creek parking lot which prompted quite a bit of conversation among some of the other visitors to Red Rocks we managed to get off at the crack of 1PM. We hiked to what we were sure would be an empty Cat in the Hat to find a party, only slightly more lazy than us, just leading off on pitch 2. We decided to head up. Ooppss. Climbing hurt much more than hiking and with a pinch of hot afternoon sun I, well, I wasn't feeling "tip top".
After catching the party above at the bottom of pitch 3 we decided to call it a "DAY". Down we went. Pitch tally 4.
Day 3
This is what we came for.
** Video Missing – Would Not Transfer**
Steep and fun, classic Red Rocks face climbing, steep jugs, 580′ of a rock climbing "powder run".
These 5 pitches would have been worth the drive.
Pitch tally 10.
The trip didn't unfold the way I thought it would but it will be one I remember for ever.